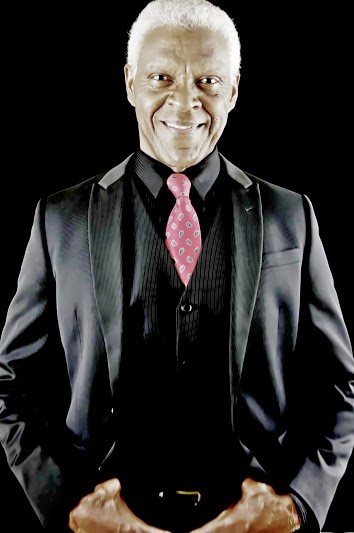 OAKLAND, May 25, 2013— Jan Hutchins, CEO of SocialAgenda Media, has been named a Black Journalism Pioneer by The Multi-Ethnic Sports Hall of Fame, (MESHOF), along with legends Barbara Rodgers, Ray Taliaferro, Valerie Coleman-Morris and Jerri Lange. MESHOF will celebrate this historically significant generation of broadcast journalism pioneers for their outstanding contributions to the media and to society at a very special event, "A Celebration and Tribute to Bay Area Black Journalism Pioneers". The event will take place on June 22, 2013, at Geoffrey's Inner Circle, 410 14th Street, Oakland, CA, from 6 to 10 p.m.
"Our world is endangered because journalism has become politicized pandering," said Hutchins. "The media today cynically create and exploit fear. The people being honored are "Old School" journalists, still seeking excellence in an industry that's been dumbed down by corporate ownership seeking profit at the expense of service. This award is extra special because it includes me with a group of beautiful, brave journalists I love and admire."

The Mistress of Ceremony for "A Celebration and Tribute to Bay Area Black Journalism Pioneers" event will be the award winning radio and television journalist, Rosie Lee Allen. Allen most recently filled in as co-host of a radio show on Talk 910. She has over 40 years of journalism experience, with more than 25 of those years as co-anchor of the award-winning KGO Afternoon News, and was contributor and host of the ABC-7 television program, Marketplace. Allen is also a founding member of "Friends of Faith" Inc., and remains active as producer for the Faith Fancher Breast Cancer Challenge fundraising event.
Jan Hutchins has over 20 years of service to the community as a sports and newscaster on television and radio, and he served as mayor of Los Gatos, CA. He is a public speaker and now an entrepreneur and is co-founder and CEO of SocialAgenda Media, a Silicon Valley-based Public Relations and Thought Leadership Marketing company specializing in launching and promoting other visionaries with remarkable ideas and strategies.
Barbara Rodgers retired from her position as co-anchor on CBS 5 Eyewitness News at Noon in 2008 after nearly three decades of outstanding journalism contribution and service to the community through her exceptional style and her commitment to mentoring young journalists.
Ray Taliaferro is a political commentator and former radio talk show host of The Early Show, which aired on KGO Newstalk 810 in the San Francisco Bay Area from 1977 to 2011. Ray was also a television news anchor on KRON4, was inducted into the Newseum Washington, D.C. National Hall of Fame in 2011, and was president of the San Francisco Chapter of the NAACP.
Valerie Coleman Morris began her career in the early 70s in San Francisco at KRON-TV as a reporter and then at KGO-TV as a longtime anchor. She also worked as former business anchor for CNN and at WPIX-TV in New York, and is currently a financial journalist and CBS radio host of With the Family in Mind. Valerie is also the author of the book, It's Your Money So Take It Personally®.
Jerri Lange hosted community-based television shows in the Bay Area from 1969 to 1979 on KEMO, KBHK, KGO, and KQED and is the recent recipient of the prestigious Living Legend Award from the renowned Third Baptist Church in San Francisco, CA. She is also the author of the book, Jerri Lange ~ A Black Woman's Life in the Media.
Join MESHOF and these dynamic media pioneers on June 22, 2013, at Geoffrey's Inner Circle, 410 14th Street, Oakland, CA 94612. This will be a time to connect with Bay Area journalism history and to effect positive change for the future. Proceeds from this event will help support deserving youth through educational mentorship and life skills opportunities. The cocktail hour and book signing begins at 6 p.m., followed by dinner at 7, and the ceremony at 8. Tables of 10 are available, as are sponsorship opportunities. Tickets can be purchased online at www.afrosportshall.com.
About SocialAgenda Media:
SocialAgenda Media is an innovative Silicon Valley based thought-leadership marketing agency that launches remarkable companies and people with remarkable ideas. The company drives results through integrated demand and lead generation programs that include design and promotion of crowdfunding campaigns, celebrity endorsements, digital marketing, social advocacy, thought leadership, content marketing and media relations. Recently the company added a speakers bureau division to its operation and now helps visionaries spread big ideas. SocialAgenda Media's mission is to identify and evangelize the ideas, principles and technologies that positively impact individuals, markets and communities.
"Like" SociaAgenda Media on Facebook and find more information at http://SocialAgendaMedia.com.
About MESHOF:
MESHOF is a 501(c)(3) nonprofit organization dedicated to broadening the public's understanding of ethnic history and the role of diversity and cultural tolerance in the growth of professional sports and in the community. MESHOF supports youth through mentorship and life skills opportunities. The honorary chairpersons for this historical event are the Honorable Willie Brown, former mayor of S.F.; the Honorable Donald White, Alameda County Treasurer; the Honorable Elihu Harris, former Democratic assemblyman, former chancellor-Peralta College, and former mayor of Oakland; Fred Jordan, Fred Jordan & Associates; Donald Hopkins, former district administrator for Congressman Ronald V. Dellums; and Belva Davis, author and television journalist.