BOOST YOUR REVENUE!
Request FREE introductory coaching session for you or your team member
Do your Sales & Marketing teams need alignment & ability to make better business decisions?
Do YOU need peace of mind?
Optimize your marketing and sales processes

Boost your career and earnings

Improve your team cohesion and performance

Regain work-life balance and thrive

Understand yourself and others as never before
Want proof marketing is at least as much an art as a science? We asked 9 successful Marketing and Sales executives the same question and got answers that inspire possibilities more than certainties. First, consider and answer the question yourself. Second, check the integrated demand generation process flow we've designed for you and download the presentation to learn about our LeadGen Journalism as a new demandgen method… And then read on and enjoy the nine other ways of seeing it offered here in the article.
SocialAgenda Media: If you were given 90 days to penetrate your sales channel, based on everything you've learned from your current company and activities in the market, what steps would you undertake?
Meagen Eisenberg, Vice President of Demand Generation at DocuSign:
I'd partner with sales to agree on a lead scoring model, buyer's journey, the communications necessary for each stage, and understanding the gates to get the buyer through and tools needed for success.
It's important to understand your lead process from marketing to sales – including collection, qualification, and conversion.
I'd be sure to optimize the website for lead conversion.
Aggregate, create and curate ToFu (top of the funnel) content – webinars, whitepapers, case studies, etc.  Figure out how to attract, engage and convert with it.
Get your automation platform up and running (if not) to better target and deploy nurture programs.
Umesh Malhotra, Director of Demand Generation at Arena Solutions:
Each audience behaves and reacts differently to every marketing campaign. So as a B2B Marketer, one must continue using different channels that have worked and experiment ones that have not worked.
Keeping ROI in check, launching more programs in a quarter will help in conversions since not all campaigns are a hit. Whitepapers, webinars, blogs, social media, cold calling, etc are just some of the basic programs one must implement but the bigger and most important piece is nurturing that lead which majority don't implement in their plan.
Heidi Bullock, Senior Director Marketing at Marketo:
At the highest level, I would focus on these 5 key steps:
UNDERSTAND: The first step is to understand the buyer and the respective pain points – create messaging that addresses the pain points – then figure out the right mix of channels.  Creating buyer personas can be very helpful for this exercise.
DRIVE AWARENESS/BRAND PREFERENCE: Next, figure out a good strategy to drive awareness and create a relationship with the potential buyer – so they have a fondness towards your company/brand.  Ask yourself, how can I help?  This is done by focusing on early stage content such as thought leadership ebooks, blog pieces, visual content, or digestible assets like cheat sheets and getting them out to your audience.
BUILD THE DATABASE: Now that you have the content, get it out there.  Develop a multi-channel strategy that leverages this content.  It is important to test the channels that are the most effective for your business, but I have seen great success with inbound tactics (ex: blog – using opt-in for updates and SlideShare) and on the paid side PPC can still be quite effective. The objective is to bring in as many interested people as possible that map to your target buyer profile.
ENGAGE/DEVELOP/NUTURE/SCORE: Clearly, the majority of buyers you engage are not ready to purchase your product – it is essential to have a solid lead scoring and nurturing program in place.
ACCELERATORS: Accelerator campaigns can be used to move leads through the funnel faster by sending purposeful content at the right time. The objective behind this type of campaign is to give your leads a reason to act now.  These types of campaigns can be effective if used at the right time, sparingly.  For example, if you need an extra push at the beginning of a quarter to help create pipeline, this approach can help.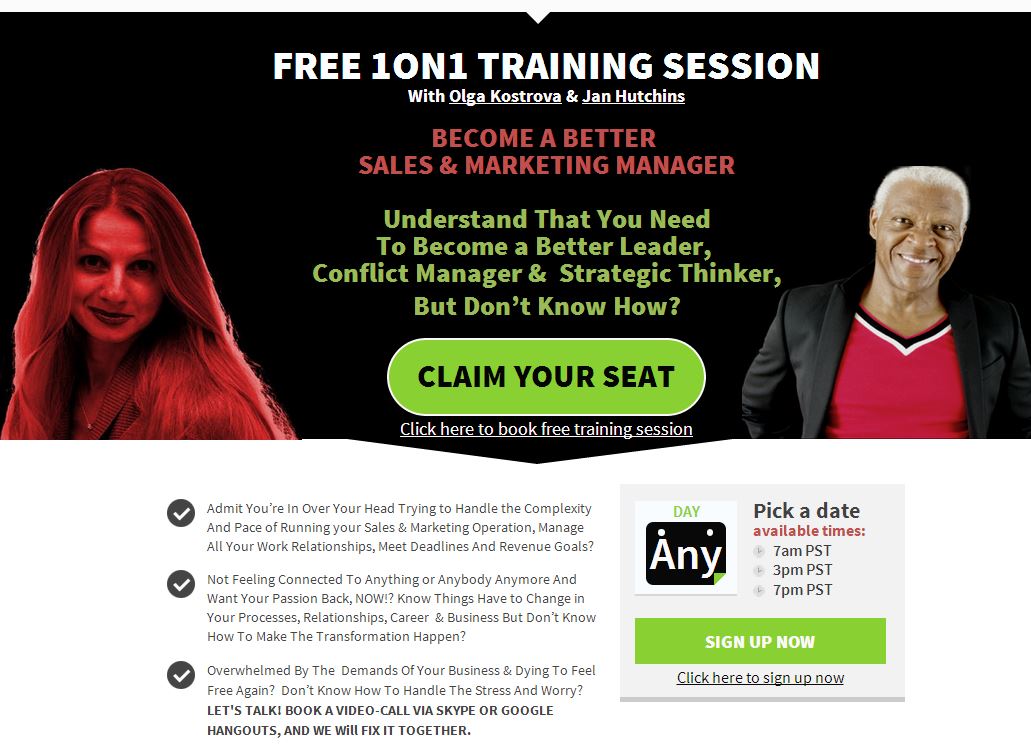 Michelle Denogean, VP, Marketing & Business Operations at Edmunds.com:
We sell advertising and subscriptions to partners who want access to our customers/audience.  With that said, I would recommend the following:
Do research to understand your customers/partners unmet needs. This should be more than just a survey, but should also include ethnographic research to understand the problems that they face.
Build a strong relationship with your prospective customers/partners. Offer them a taste of the value you can offer before they sign up.
Align your KPIs (key performance indicators) with your clients KPIs and measure your product performance/pricing accordingly.
Susan Enns, B2B Sales Coach and Author, B2B Sales Connections:
My activities would be to implement a DRIP Marketing Plan.
Define my target market and create a list of potential prospects.
Obtain the correct and complete contact information for the Key Decision Maker (KDM) within each target company.
Execute a first contact plan for the KDM using a diversified prospecting approach including email, telephone, and other prospecting techniques that prove successful following lead generation tracking.
When first contact is made, execute a pre-qualifying plan designed to answer 3 basic questions: Is this really a prospect?  If so, are they a prospect today?  If they're not a prospect today, then when might they be?
If the prospect passes all pre-qualifying criteria, open the sales process.  If not, file in the CRM system until the prospects buying cycle determines further sales contact.
Brent Baker, Senior Account Manager, Swagelok Northwest (US):
Have each salesman segment customers and train them on the customer's buying cycle.
Data mine CRM for customer trends and opportunities and develop business goals.
Initiate marketing automation per customer segment.
Instruct sales team to target decision makers at top tier customers.
Develop metrics relating to goals, measure, and adjust.
Sharon Drew Morgen, Founder, Buying Facilitation®, represented by the SocialAgenda Media's speakers bureau:
Using Buying Facilitation®, I could do it in 10 days, not 90:
Stop selling; selling doesn't cause buying. Facilitate change management; i.e., enter as a change facilitator, not a solution provider.
Help the gatekeeper determine how to enlist all of the buying decision team on the first call.
Have her set up a meeting with all decision team members for second call.
Have decision team figure out the criteria they need to meet to manage change.
Dave Scholten, Commercial Segment Manager at Gordon Food Service:
Research the sales channel opportunities.
Introduce yourself.
Offer relevant exclusive insights that can lead to support services and sales.
Sam Adler, Director Demand Generation, Zuora:
It depends on the size of the target company. Let's say it's an enterprise level account. Typically there's an outbound approach involving an inside sales rep sending out introductory emails and following up with voice mails to get in touch with the right person. That's a process in and of itself. Once you've made the right connection, and typically that also involves getting the right referral from other people they might know, for instance someone they're connected to on LinkedIn to get a conversation going.
Once you've got someone to talk to then you've got to figure out what the issues are and figure out the right content and the right messages for them at the right time for where they are in the process. You need to get an understanding of their pain points and then send content and have conversations that show them you have a solution that meets their needs.
So for that 90 day period our cycle would be getting into the account, followed by an account executive who would take the consultative approach I just described using a system we call the "9 Keys to Success" which is on our website. It is a roadmap for how our target industry and our solutions fit together.
So, if YOU were given 90 days to penetrate your sales channel, based on everything you've learned from your current company and activities in the market, what steps would you undertake?
* * * * *
Also read: